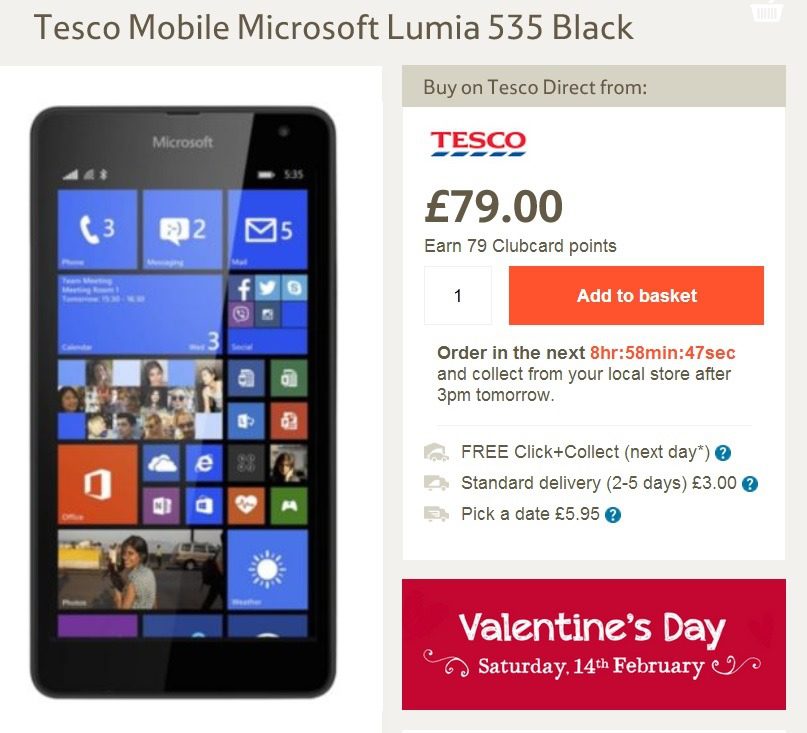 Fancy grabbing a 5 inch Windows Phone for only £79? Tesco Mobile is selling the Nokia Lumia 535, which features a 5 inch qHD screen, 5 megapixel rear and 5 megapixel front facing camera for only £79 for pick-up from the store.
The device features microSD card expansion, 8 GB of built-in storage and 1 GB of RAM, meaning it should be able to handle most apps.
The handset is of course locked to Tesco Mobile, but may work on O2 and Giffgaff also, as they use the same network.
See the deal at Tesco here.