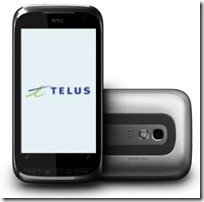 Here is an interesting rumour. TheMobileNinjas.com is reporting that Telus, who has recently launched a new HSDPA network with Bell, is set to re-release the HTC Touch Pro 2 in its GSM/HSDPA version.
While the current CDMA HTC Touch Pro 2 of course is GSM/HSDPA capable, a device targeted at the GSM market should have video calling, absent from the CDMA device.
Hopefully gaining a video conferencing camera will not mean losing the 3.5 mm headphone jack.
Read more at TheMobileNinjas.com here.