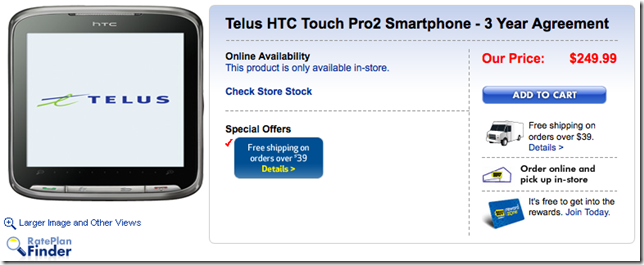 In what seems to be a move to make carriers irrelevant, Best Buy has made the Telus HTC Touch Pro 2 (the lovely one with the 3.5 mm headphone jack!) available for purchase well before Telus has even announced that it will be carrying it, not to even mention availability date.
That does not mean you miss on your subsidy either – the powerhouse is available for only CAD$ 250, of course on the usual massive 3 year contract common in the great white north.
If you want to make an end run round your sluggish carrier see BestBuy's website for more info.
Via BGR.