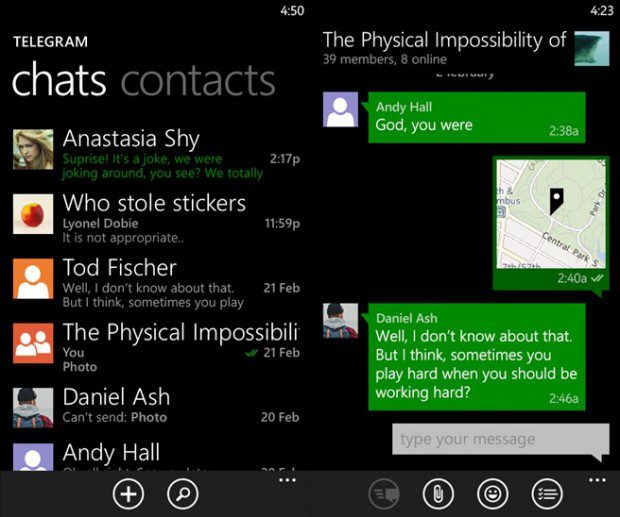 Telegram Messenger Beta just got an update in the Windows Phone Store. The app has been bumped to v1.8.0.0. The latest update brings a round of features and enhancements to the app. You can now reply to specific messages in a group chat, and mention select users in a group through the @usernames feature. Hashtag support is also new in this update. Below is the full changelog of the update.
Changes in version 1.8.0.0:
Reply to specific messages in groups.
Mention @usernames in groups to notify multiple users.
Add comments when forwarding messages.
Use #hashtags for easier search.
Revised notifications in groups: mentioned users and people you reply to will be notified (private chat notification settings apply in this case instead of group settings).
The app continues to grow and in our opinion, this is the best IM app on Windows Phone Store. And by best, we mean better than WhatsApp too.
What do you guys think about the update? Let us know below.
Download Telegram Messenger Beta from Windows Phone Store