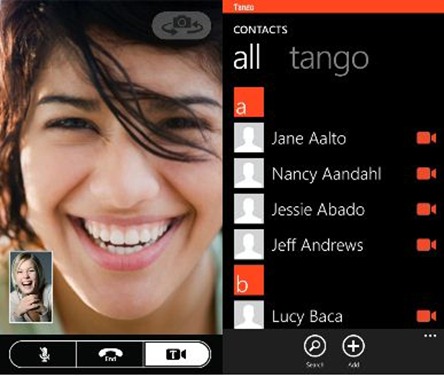 The Tango video calling app for Windows Phone 7.5 use native code and specific drivers for each phone.  It is therefore no surprise that it works well on some devices and not at all on others.
What is surprising however is that a Tango developer has been active on XDA-Developers, and is being assisted by the crowd there to collect bug reports. 
He revealed that an update from the Samsung Omnia 7 and Samsung Focus S is coming which should correct all the problems and allow free VOIP calls at least for those lacking a front facing camera.
Via Plaffo.com
Thanks Antonio for the tip.