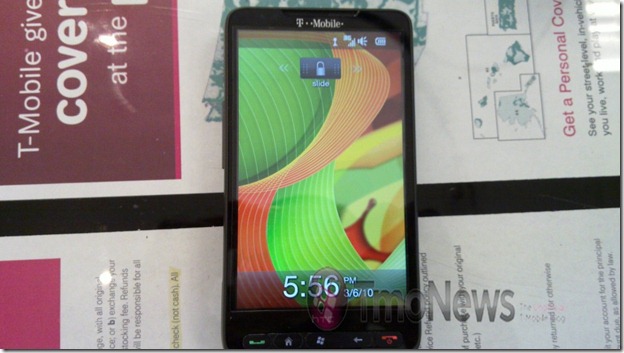 TMoNews brings us the first pictures of the HTC HD2 in the wild, and the smartphone looks reassuringly like its European counterpart.
Unlike that version however the device does come with a generous software bundle, which some have called bloatware.  I on the other hand would have appreciated having a BlockBuster movie download services and MP3 store installed in my device out of the box.
The smartphone is still expected to arrive on the 24th this month.
See more pictures after the break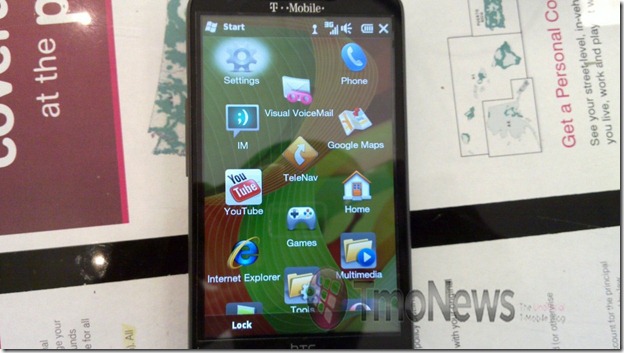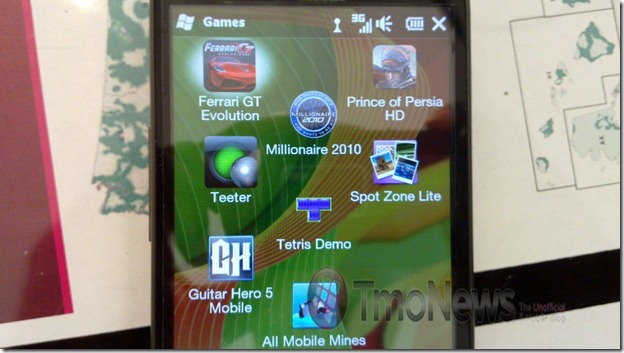 See more pictures at TMoNews here.