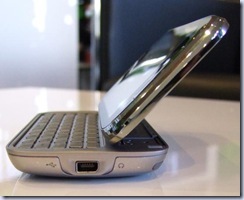 Bad news for T-Mobile users waiting for a powerful Windows Mobile Professional phone to finally come to their network.  According to TMoNews they have been tipped  to a possible delay of the device, all the way to August 12th.
Reasons are not know, but some sites are speculating that it was so the more powerful Touch Pro 2 does not overshadow the low res keyboard-less  MyTouch3G.
Follow the rumour at TMoNews here.