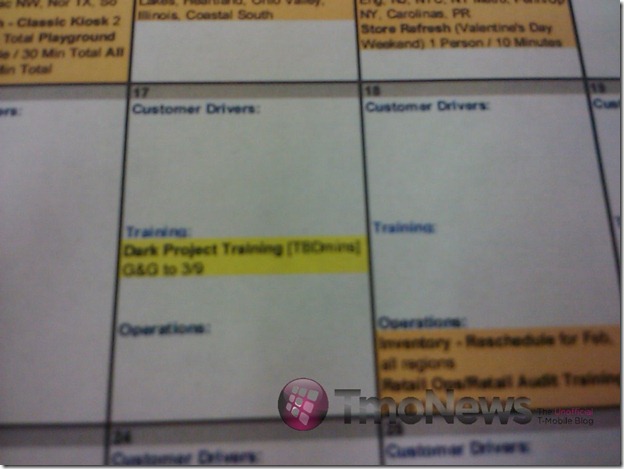 So speculates T-MoNews, who deduced this from T-Mobile's Dark Project training schedule. 
According to this schedule training for 2 secret devices are set to happen on the 17 February and 9th March, and they already know one is the Motorola Zeppelin, leaving the other for the already announced HTC HD2.
Read more at TMoNews here.