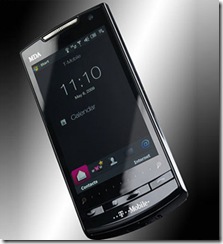 T-Mobile UK's sale of HTC's latest Windows Mobile devices have recently appeared to be a jeopardy, with the HTC Touch Pro 2( MDA Vario V) still missing in action.  Fans of keyboard-less devices can however rejoice, as the MDA Compact V has finally hit T-Mobile UK's virtual shelves.
According to Coolsmartphone, T-Mobile has just received a small shipment of 50 devices, and they are selling like hotcakes.
So if you want a Diamond 2 for a low subsidized price, you better call T-Mobile right now!