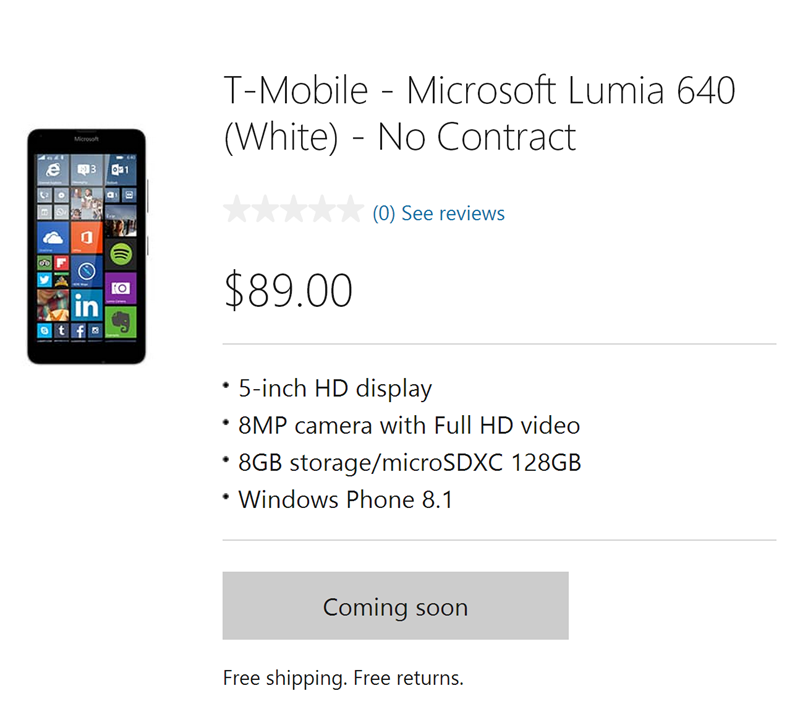 You will soon be able to pick up a T-Mobile USA Lumia 640 for only $89.00 sans contract.
The handset, which runs Windows Phone 8.1 update 2, features a 5 inch HD screen, 8 megapixel camera and 8 GB of storage, and runs a Snapdragon 400 processor, making it a stonking deal at the price.
The Microsoft Store is currently listing the handset as Coming Soon, with a launch likely very early in May 2015.
See the device at the Microsoft Store here.