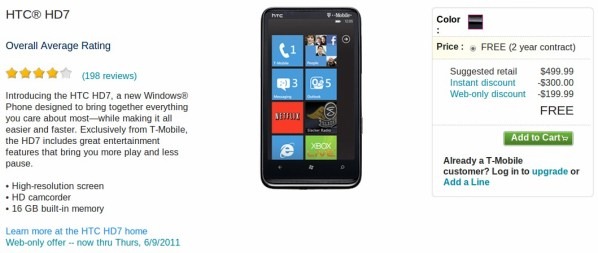 Not content to let AT&T have the limelight with the launch of its slightly improved HTC HD7S, T-Mobile has struck back by offering their own handset for a whole $199 cheaper.
That is of course with a two year contract, but I still suspect few will find the Super-LCD screen would be worth as much more.
The offer is only valid until midnight on June 9, and the deal is only available online here.
Via Unwiredview.com