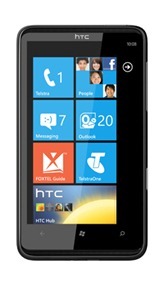 WPCentral reports, besides the Dell Venue Pro, T-Mobile is also pushing out a firmware update for the HTC HD7.
The update moves the firmware from 2250.09.12001.531 to 2250.21.30102.531 and the radio version from 5.51.09.11a_22.31.50.09U to 5.65.09.25a_22.45.50.21U.
The rather suspicious timing of all the firmware updates suggests Microsoft may be laying the ground work for the upcoming Mango update, now expected sooner rather than later.
Have any of our readers received the update and noticed any differences in performance? Let us know below.