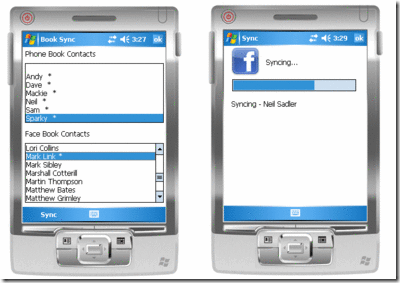 MobileSync is an application for Windows Mobile phones that allows you to synchronise the profile pictures of your friends on Facebook with the pictures of your contacts in your phone.
Because phone book contacts may not match with peoples real names on Facebook you first match the contacts. This matching is then stored for future synchronising.
The software is in early development but the developer intends to update the app to enhance the UI and add features like persistent login and a Facebook certificate.
Download the Mobilesync cab from here and read more about it from this Facebook page.