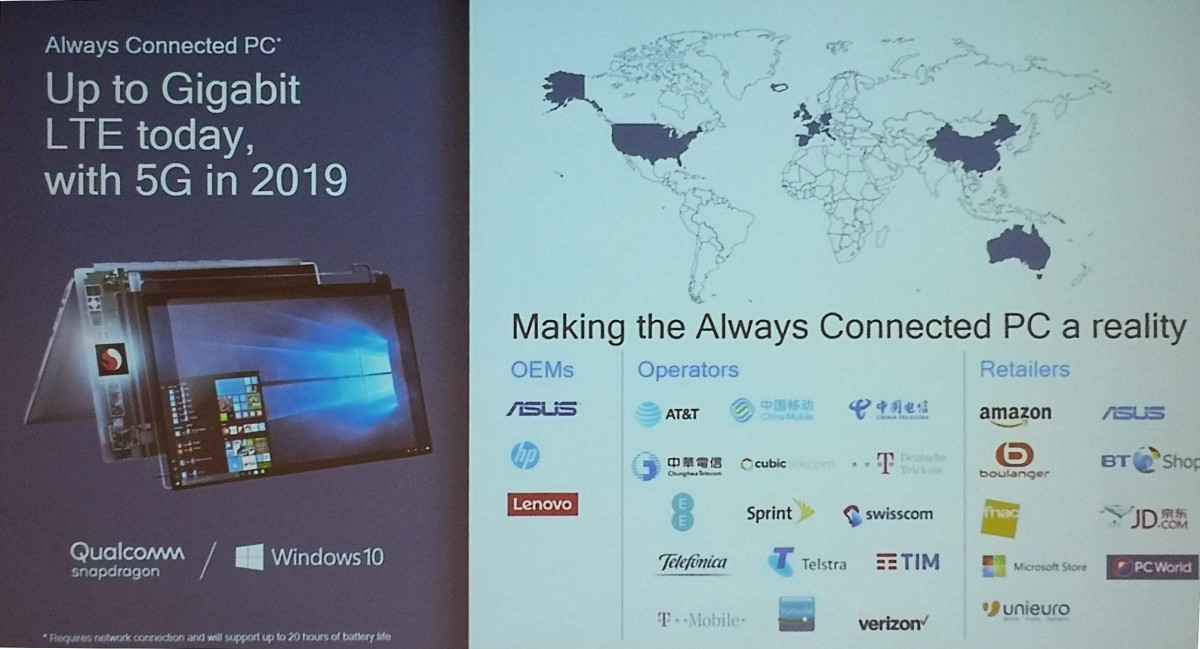 We already know from Microsoft's very short shortlist that Swedish carrier Tele2 will be supporting Microsoft's implementation of eSIM technology for their Always Connected PCs.
Now the carrier has formally announced their participation and has said they expect a large number of devices to become available that support the eSIMs.
Windows devices with eSIMs will be able to get online simply by purchasing a data plan via the  "Mobile Plans" application on Windows 10.
"The kinds of devices with [an] Internet connection increase every day. We already see connected cars, glasses, and even dog collars, but nearly everything will be part of the future connected society. Tele2 plays a part in this evolution, as this eSIM cooperation with Microsoft clearly exemplifies," said Joacim Rask, head of business development at Tele2.
Tele2 said they expect the number of devices which require eSIM support to increase during the second half of this year and to ramp up rapidly over the coming years.
"This is clearly the next step for a simpler and more connected life. eSIM makes it possible to connect your device to [the] Internet anywhere, without the hassle of having to bring additional equipment, tether using your mobile phone, or scout for a WiFi zone," said Rask.
See the other carriers which support Microsoft's eSIM implementation at Microsoft here.
Via TotalTele.com