Another unofficial Windows Phone Snapchat app is now in the Windows Phone Store, and it is a bit better than the last we posted about.
Swapchat offers the same ability to send and receive pictures via the Snapchat network, and also to receive video.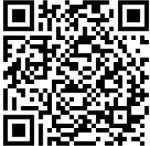 Unlike SnapChat (unofficial) the app does allow you to find your friends and otherwise offers much the same experience as the official app.
The app is $1.29 with a free trial and a fully free, ad-supported version is also on its way. The app supports both WP 7.5 and 8.
Video support may come in a future version.
Find the app in the Windows Phone Store here.
Via WPC.