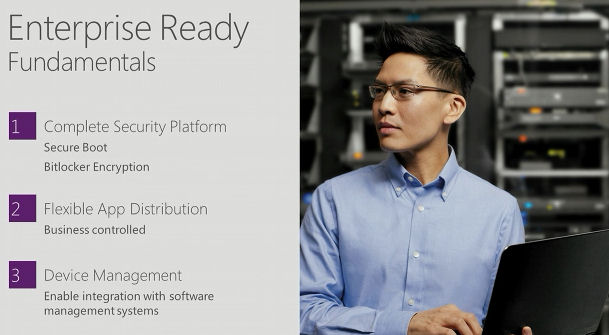 A ThinkEquity survey of 100 US-based IT managers, including CIOs, technology vice presidents and IT directors, from a variety of industries, found nearly half of IT managers said that they plan to standardize their company's mobile platform on devices running Microsoft operating systems, including smartphone OSes Windows Phone 7.5 and Windows Phone 8 and tablet OS Windows RT,
More than 75 percent of the respondents worked for companies with more than 500 employees.
The number is up 4% to 48% from a similar survey 3 months ago, while Android has dropped from 11% to 8%. Apple's iOS also grew from 10 to 14%.
A big factor behind Microsoft's strong showing is the "strength and longevity" of its Office productivity suite.
"With this continued confirmation of this surprising finding six months ago, we have increasing confidence that [Microsoft] is well positioned to leverage its Office franchise to perhaps continue to dominate the corporate PC environment as the platform shifts from desktop/laptop to mobile device," ThinkEquity financial analyst Yun Kim wrote.
ThinkEquity is a research and institutional investment banking services firm.
Via PCAdvisor.co.uk