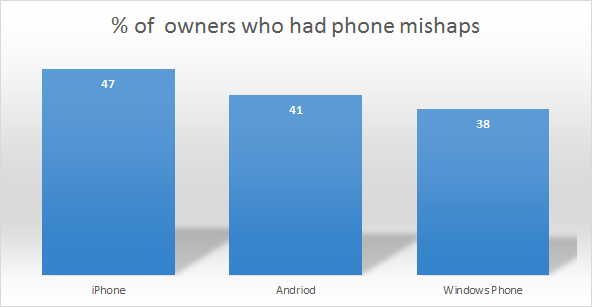 A survey by Lightspeed/GMI of 1000 smartphone owners in UK has found Windows Phone users are the most careful with their smartphones.
The survey found nearly half (47%) of iPhone owners admitting to mobile mishaps such as sitting on their handset, dropping it in a toilet, spilling a drink on it and putting it through the washing machine.
Android were nearly as bad with 41 per cent having similar issues, with 38% Windows phone users similarly affected.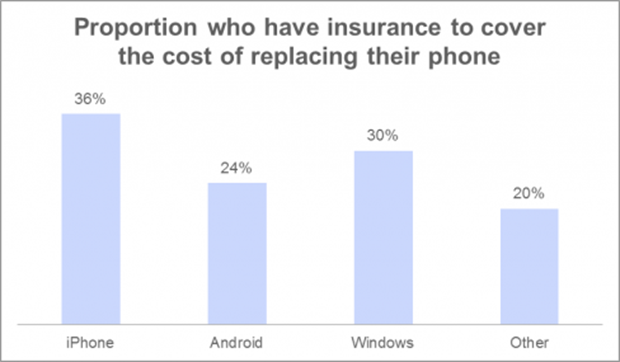 Consistent with their clumsiness iPhone owners were most likely to insure their handset, but it seems Android users saw their handset as very disposable, with less than a quarter insuring their device..
Interestingly the online survey also gave a quick snapshot of the smartphone installed base in UK.
The survey, from October 2014, found 54.5 per cent of smartphone users were Android users, 29 per cent had an iPhone, Windows phone users accounted for 9.5 per cent and other smartphones (e.g. Blackberry's) counted for seven per cent.
Read more at The Drum here.