Is Copilot the best AI companion out there? Help us find out by answering a couple of quick questions!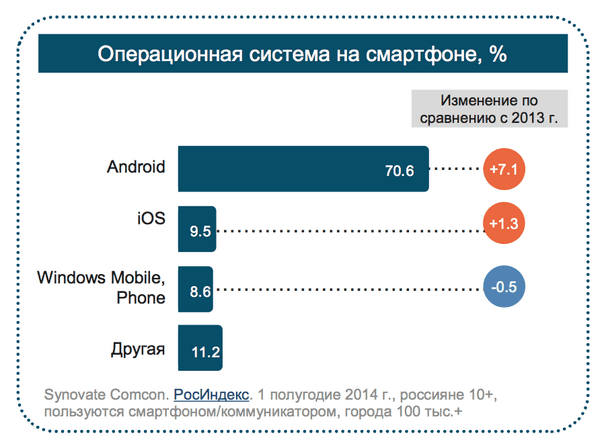 A survey by Synovate Comcon for the first half of 2014 has found 8.6% of Russians own Windows Phones. The number is down from 9.1% in 2013, allowing iOS to pass Windows Phone in the market, but then H1 2014 was clearly a fallow period for Windows Phone.
I expect the arrival of a large number of new, much cheaper models of Windows Phones will reverse the trend, and lead to new market share gains in the region.
How do our Russian readers see the local market for Windows Phone? Let us know below.