Dedicated Windows Phone browser Surfy has been updated to version 5.18.3.
The popular multi-tabbed browser features desktop-like tabs, password protection, mobile optimization, voice search and more.
In the latest update brings fixes for HTML5 games not installing , and HTML5 Games no longer shows tabs when dragging.
The search page is now also no longer virtualized.
The full list of features include: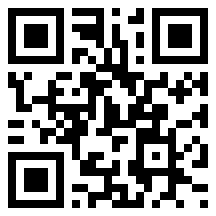 Desktop like tabs
Mobile optimization, which can reduce data usage down to as little as 20%
Passcode protection. Protect your browsing from prying eyes by locking Surfy with a passcode
Shake to refresh
Voice Search (WP 8.1)
Save and Share downloaded files (WP 8.1)
Export downloaded files to SD Card
Export any file to Media Library
Download YouTube videos
Private browsing
Themable Panoramic hub with customizable background image
Share links via NFC
Save Passwords and Logins
Desktop mode
Download manager with foreground and background downloads
Multiple search providers: Google Bing DuckDuckGo Yahoo! Baidu
Searchable history
Clear cookies and cache with history.
Private browsing at start-up
Set desktop or reading mode for individual tabs
Share pages via Email SMS, Facebook, Twitter, LinkedIn, & NFC
Voice commands launch favorites and well known pages
Night dimmer
Listen to pages with Surfy's amazing multilingual text to speech engine
Save images & open links via context menu
Find on Page
Customize tabs and application bar colors
Pin pages to the Launch Pad
And much much more…
Find the updated app in the Windows Store here.
See screen shots of the app below:
Gallery : Surfy Screen Shots