Surfy, the popular tabbed web browser for Windows Phone, received an update that brings in a vastly improved download system, and interface enhancements that make it even more of a pleasure to use.
Surfy's 'real' tabs is a feature users love. Before this release the small size of Surfy's tabs could be a bit unwieldy for some. This release sees tab height increased substantially, while still maximizing screen real-estate by allowing the user to hide or show the tab headers with up and down swipe gestures.
Several items from the application bar have found their way into the new tab menu. You can close the current tab, close other tabs, and even duplicate the current tab. In addition, the tab menu is also used to toggle images and to enable desktop mode, which renders the non-mobile version of a page if available. You can also enable speed mode. According to Outcoder, the makers of Surfy, Speed mode can decrease bandwidth usage by up to 80%.
The download system has been improved to allow unlimited background downloading. Individual downloads may also be paused and resumed via the downloads screen in the hub. This is a welcome improvement for those who use a phone to download videos and other files.
Surfy 5.14 is a significant update that makes Surfy an even more compelling candidate as your primary browser.
Here's a list of new features you'll find in the latest version of Surfy: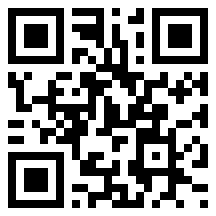 New larger, easier to use, tabs.
Improved background downloading with Pause and Resume.
Tabs are hidden with a drag-up gesture.
Tabs are also automatically hidden after a short period and can be revealed using a drag-down gesture.
Drop-down tab menu. Tabs are also closed with a double tap.
Virtualization improvements for high-memory devices.
Fixed back navigation issue.
Fixed context menu being shown off-screen occasionally.
New Logo and Iconography.
Numerous other enhancements and bug fixes.
The free version can be upgraded via an in-app purchase, which doubles the number of tabs to 6.