Today Surfy, the popular browser for Windows Phone, received an update and includes a new logo and tile design, and new language support.
While Surfy's previous logo was inspired by the HTML5 logo, it didn't quite fit with the modern look of the majority of the Windows Phone app tiles. Surfy's new logo embodies speed and simplicity and it sits unimposing alongside the likes of your calendar or settings tile.
Surfy version 5.3 also brings in support for the Tamil language, making it one of the very few web browsers that natively support Tamil.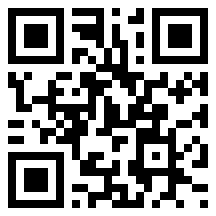 Surfy has also broadened its Cortana integration to bring Voice Search support for Simplified Chinese. Surfy allows you to use your voice to search using your preferred search engine. Tap the hardware search button and say, for example, "Surfy, search for YouTube kangaroo videos." Surfy launches and opens your chosen search engine page to automatically perform the query. Surfy 5.3 broadens this support to include Simplified Chinese, allowing users to search using Baidu.
Surfy comes in two flavors: a free version, which has a maximum of three tabs or a paid version that doubles the number of tabs. The free version can be upgraded via an in-app purchase. Find the Free Windows Phone 8 app in the Windows Phone Store here.