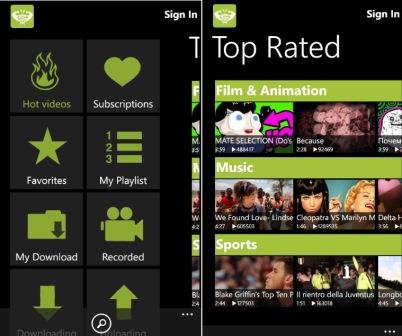 SuperTube is a impressive 3rd party YouTube client for Windows Phone that enables you to play and download YouTube videos in HQ and HD by 3G or WiFi for free. It just got updated to v2.5 with the following new features. Also the developer has changed the app name of free version to 'Tube Pro' and the logo. The new logo is now very similar to Youtube Pro which got removed from Marketplace so that it will be convenient for old users to find and download the Tube Pro.
Version 2.5 changes:
1.Two video players apply to fast and slow network connection(Set it on the setting page)

2.Watch later supports

3.Offline playlist supports, play videos by shuffle model

4.Provide the tile icons in three styles

5.Use Oauth2.0 as the login model.

6.Change quality(LQ,HQ,HD) while playing a video
Download it here from the Marketplace.