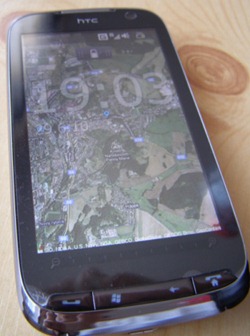 MikyWow was created an application I am sure many of us will love.  WMM Wallpaper Map gets your location via cell tower triangulation and uses the Google Maps image for the location as wall paper for your Windows Mobile smartphone.
The app works for VGA and WVGA devices, and allows one to set the zoom level and map type to download.
Even better is that it updates the picture at specified intervals, meaning if you ever wonder exactly where you woke up in the morning, a quick glance at your phone should give you all the info.
The app does not work with Co0kie's Home Theme, but I suspect this is just a temporary problem.
Read more in the relevant XDA-Developer thread.