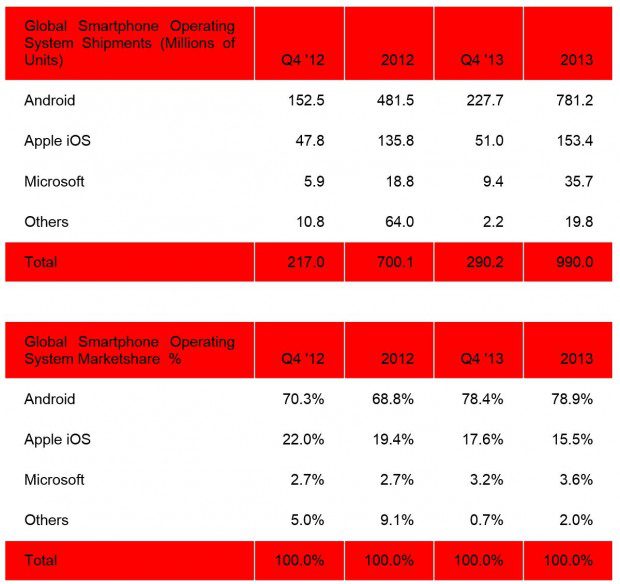 According to the latest research from Strategy Analystics, global smartphone shipments grew to reach a record 990 million units in 2013 and Android dominated it with a 79% share extending its lead over its competitions. Also, Windows Phone had a 3.6% of global smartphone market share. Totally, 35.7 million Windows Phone devices were shipped in 2013 which is almost double the of no.of Windows Phone devices shipped in 2012.
Here is the comment about Windows Phone platform from the analyst,
Microsoft is now firmly established as the smartphone industry's third major ecosystem, shipping 35.7 million units worldwide to capture 4 percent marketshare in 2013. However, the Windows Phone platform is still struggling to gain traction in the low-tier and premium-tier smartphone categories and they remain serious weaknesses that Microsoft will need to address in 2014.
Source: Strategy Analytics