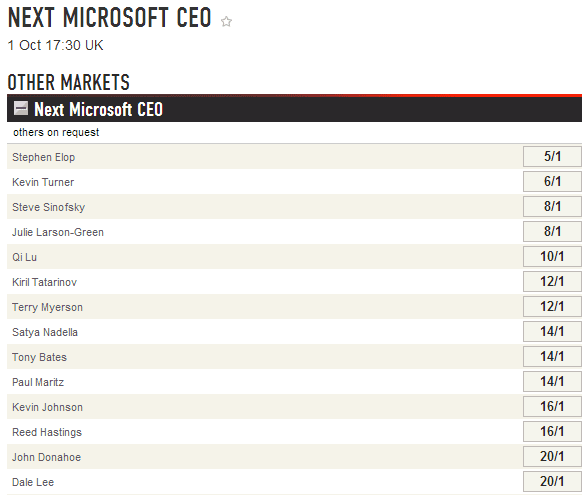 It seems the odds a favouring Stephen Elop to become the new CEO of Microsoft, at least if you ask punters in the UK.
Betting shop Ladbrooks is taking odds on the leadership contest, which will see some-one take over the reins of the company in a year's time, when Steven Ballmer retires.
The ex-Microsoft executive has also been put forward by others, who have insisted Microsoft needs a "product" man with great taste to take forward Ballmer's vision  of Microsoft as a devices and services company, a skill he already demonstrated amply as CEO of Nokia.
To our readers also rate his chances? Let us know below.
Via Techhive.com