Earlier this year, Microsoft officially announced Windows 10 is running on more than 200 million active devices. Now, according to Steam's monthly hardware and software survey, more than 35% of Steam users are using Windows 10. Windows 10 gained 1.26% of Steam usage in February 2016, while Windows 8 and Windows 8.1 at 16% of users lost 1.1% of usage.
Windows 7 continues to hold steady, losing only 0.07% usage share.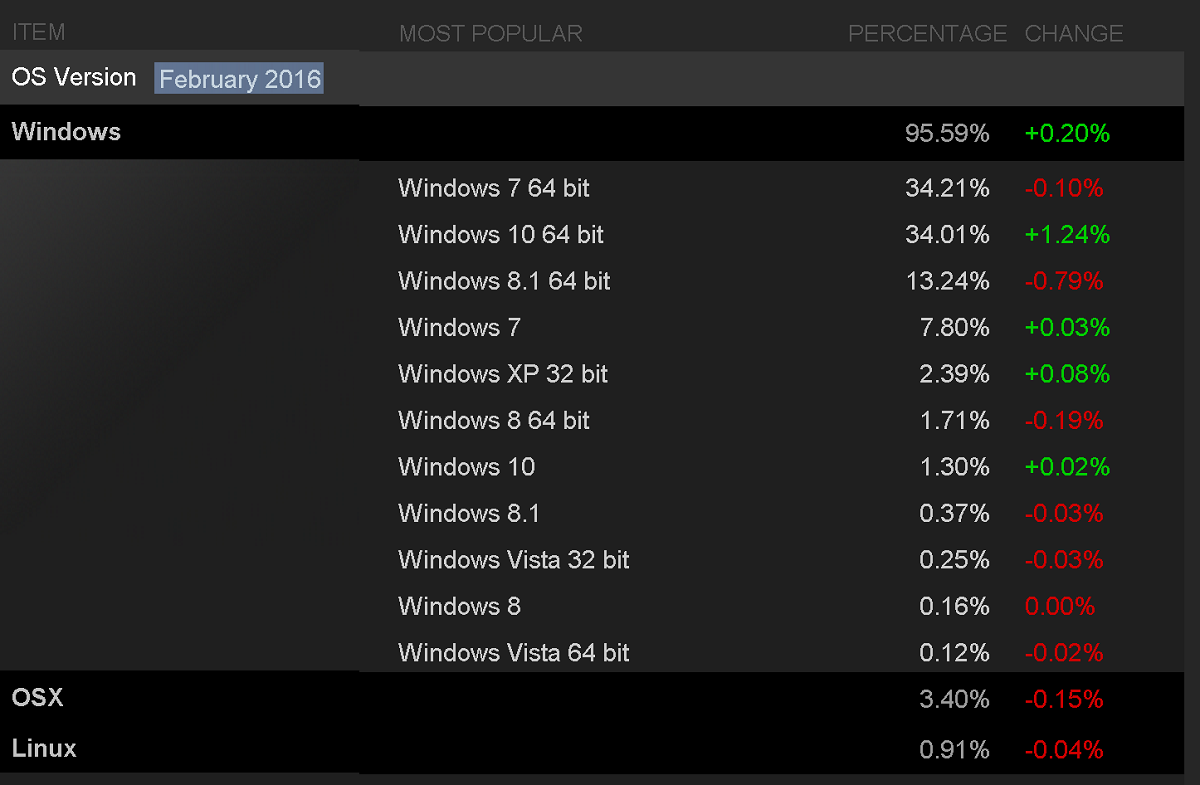 Windows 10 continues to grow steadily, if not at the torrid pace it did shortly after launch, and it appears only a matter of time before it overtakes Windows 7 as the most popular OS for power users, and over a much longer time scale for all Windows users.
The news also augers well for Microsoft's efforts to make the Windows Store a strong distribution point for triple-A gaming titles, with Microsoft recently making a commitment to address issues such as VSync which make store-bought apps perform worse than Steam-purchased ones.
If you want to find out more about the Steam Hardware & Software survey, head over to this link.