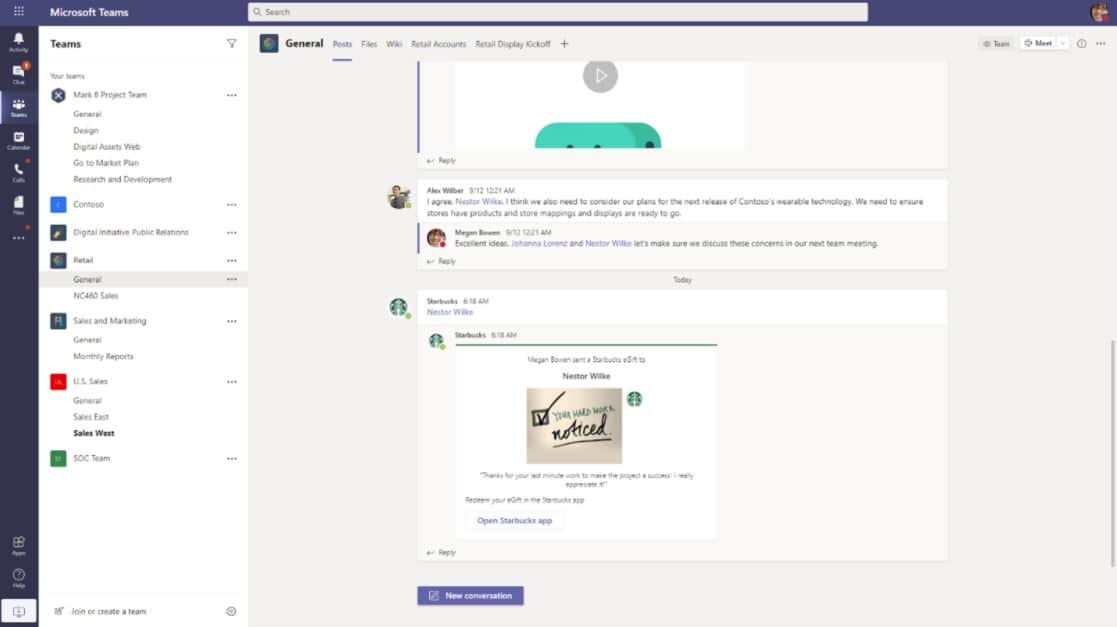 Microsoft today announced the availability of Starbucks app in Microsoft Teams in the US. Using this new Starbucks app, you can send a personalized Starbucks eGift right within a Microsoft Teams chat.
Whether it's a holiday gift, or you'd just like to show appreciation for work well-done, Starbucks eGift cards in Teams are a simple way to recognize your teammates
Here's how you can send Starbucks gift card in Microsoft Teams:
Sign in to your Starbucks Rewards account (or create one).
Click the Starbucks Icon in the New Conversation section of a Microsoft Teams chat or channel.
Select a card design and gift amount (from $5 to $100) with a personalized message.
Microsoft today also released a curated set of custom backgrounds designed by Starbucks for Microsoft Teams.
Source: Microsoft