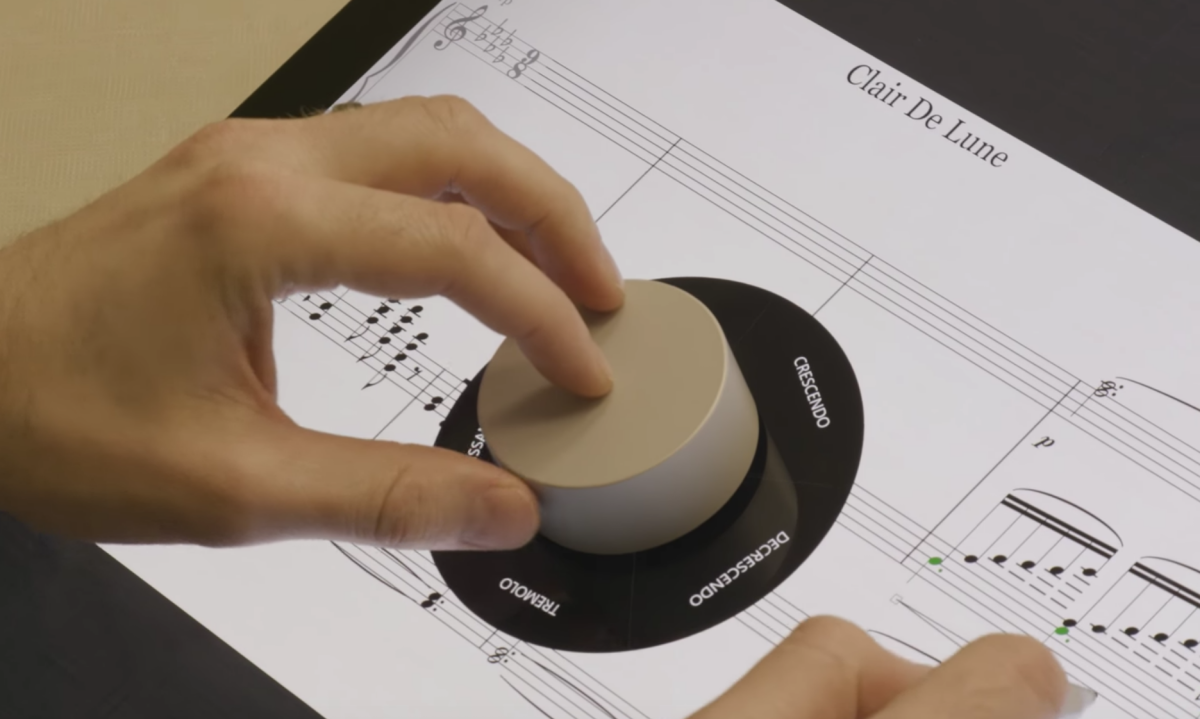 Last month at the big Windows 10 event, Microsoft introduced the new Surface Dial along with the new Surface Studio. Surface Dial is what Microsoft likes to call "a new tool for the creative process"  that allows users to be able to interact with apps like StaffPad and Photoshop very instance. For instance, you can use the Surface Dial to change the color on Photoshop or Windows Ink. Additionally, you can also use Surface Dial to control things like the volume or the music you're playing on Spotify.
At the Windows 10 event last week, Microsoft showed off a bunch of apps running on the Surface Studio that utilize the Surface Dial. Today, one of the apps, StaffPad, is adding support for the Surface Dial to its Windows 10 app. With the Surface Dial support, composing music on StaffPad gets much easier as the Dial can immensely help with the editing process. For example, you can use the Surface Dial to manipulate the notes on your music on StaffPad or use it to Undo/Redo a change you made. In addition to this, there's a neat feature which lets you copy paste certain part of your music using the Surface Dial. Here's a demo:
In addition to the Surface Dial support, the latest update for StaffPad also brings a number of new features and improvements, including things like improved support for printing of sketch layer strokes, and new keyboard shortcuts.
All of the new features are part of StaffPad's November update, which you can download from the link below. And if you're interested, you can get the Surface Dial here.