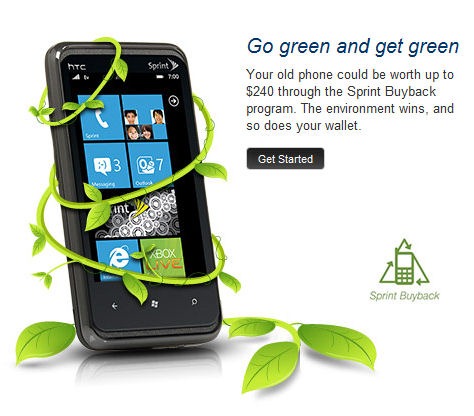 Its pretty clear Sprint is not a massive fan of Windows Phone 7, and , Sprint's VP of Strategy, Russ McGuire has explained to Patrick Hefner from Zune Tracks exactly why.
What I do know, as the strategy guy, is that every company has to make decisions about resource allocation – that requires prioritizing, selecting, and deselecting. These days, there are four mobile OSes worth discussing – Android, iOS, Blackberry, and Windows. As the #3 player, Sprint has fewer resources to apply, so it's more critical for us to make good decisions about where we focus our investments. In the past, we've been willing to go against the crowd and bet on unproven OSes. Some of those have been good bets (being one of the original Android supporters). Some have worked out less well (WebOS). For now, there's no opportunity to gain a differentiation advantage by taking a risk on Windows, so we're better off focusing most of our resources on proven market winners (iOS and Android).
It is clear Sprint has become somewhat risk adverse after making failed bet after failed bet, first on webOS and then on WIMAX. No wonder they went all in to the tune of $20 billion on the safe bet, the iPhone.
The big problem is of course is that people like McGuire are the gate keepers for millions of customers on their network. Ignoring the petitions, the only real way to show these companies that one does not agree with their decisions is to leave, take your $1000 per year with you and go to a company that does provide what you want, and in USA that is clearly AT&T.
I therefore propose a new petition, and it is much more practical – when your contract comes up, and they do not have the phone you want,  leave Sprint and let them know why.