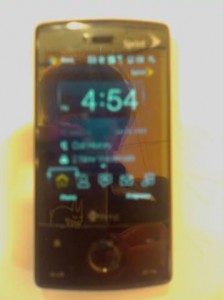 PPCGeeks forum member ksemt7781 has dropped a bombshell on the forum. He has put up pictures of Sprint's versions of the HTC Diamond, and while blurry, its glossy goodness shines through.
He confirmed the CDMA Diamond will come out before the Touch Pro, and having a Diamond in his hand does tend to give him some credibility. The forum consensus seems to be that the Diamond is coming in September and the Touch Pro in November.
See the forum post here if you want to join the fray.
Via WMExperts.com