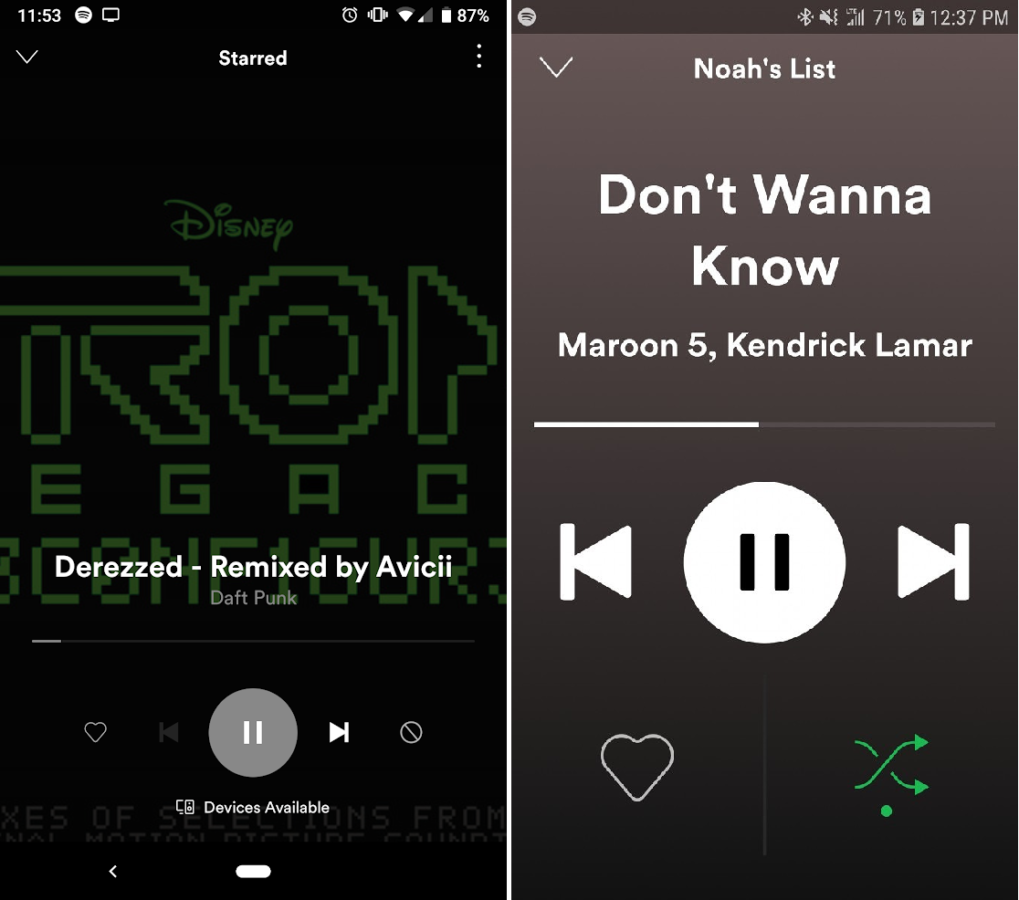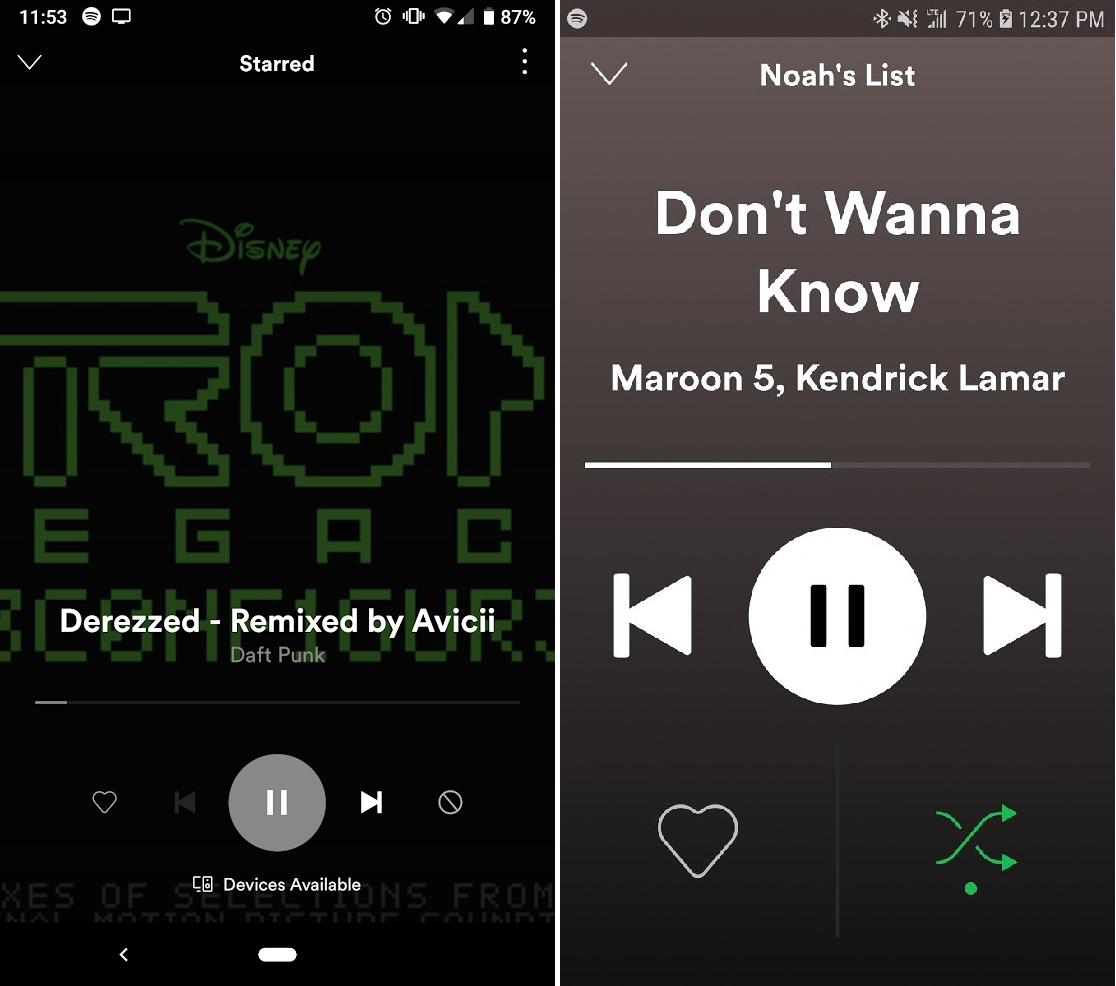 About one-third of fatal accidents are caused by distracted driving, and this is increasingly due to users fiddling with their smartphones, be it GPS navigation, checking out Instagram or of course trying to control music playback in apps.
In theory, we should all be using the car mode built into many smartphones, but those interfaces are usually so restricted (for our own safety) that we rather take a chance and use apps normally designed for two-handed use.
Fortunately, some app makers have decided not to ignore the issue. Spotify is rolling out a new Car View feature to help drivers navigate through playlists without distractions. The feature was tested by Spotify last year and was called "Safety Mode" but it looks like the company has finalized the name as well as the feature itself.
The feature is rather a simple one that stripes down the UI to the minimum so that drivers don't get distracted. The new feature will only show essential information like the playlist name, song title, artist, basic controls, and options for heart and shuffle. This will allow the driver to concentrate on driving and not on the app. However, the app can't distinguish between a car speaker and a normal Bluetooth connection so it's better to use Aux connection and use it easily. You can also turn it off if you don't like the stripped down version of Spotify. Hopefully, future versions will be more sophisticated and only present the simpler interface when needed.
The update is currently rolling out to Android users and will roll out to iOS as well soon. You can download the update from the Google Play Store or from below.
Via: The Verge