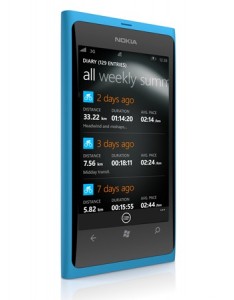 Sports Tracker and Nokia appear to have a special relationship, with the app starting on the Symbian platform.
The developers have now completed the porting of a basic version to Windows Phone 7, with support for  basic tracking features, training diary and sync to web with social sharing on Facebook and Twitter.
They are however promising more features with later updates.
Ykä Huhtala, one of the creators of the app, which stretches back to 2004, said  "Windows Phone is a very competitive platform for mobile development especially if you have any previous experience in developing with Microsoft's tools.
"The same tools can be used in developing for mobile devices and it's extremely easy and fast to get up to speed in developing apps."
The app will be free in Marketplace, however from the Official Nokia Blog it is not clear if it will be a Nokia exclusive.
Read more at the Official Nokia Conversations blog here.
Of course a much better coup would be to get Nike+ compatibility – get working on breaking that monopoly Nokia!