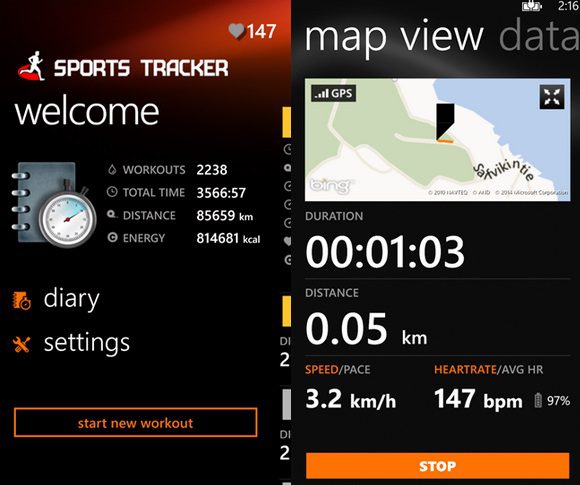 Sports Tracker app for WP8 takes today got updated to version 1.0.1.12 with lots of new features. The updated Sports Tracker app comes with vibrating heart rate alarm, advanced indoor-mode and more. Read the blog post from the developer here.
Change log for 1.0.1.12:
GUI:
Autopause indicator added
Heart rate alarm added (vibration only, no audio feedback yet)
New heartrate view for workout tracking page
Indoor activity shows no map, speed or distance
Indoor activity shows no map in summaries
Toast messages added to inform user when tracking could be interrupted or lost because another apps are using too much system resources
General:
Download it here from Windows Phone Store for free.