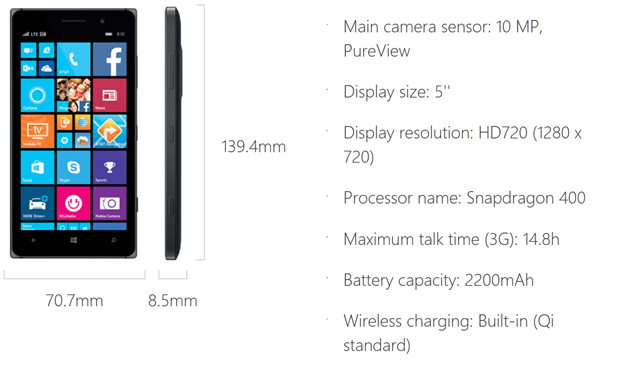 Microsoft has posted the detailed spec sheet of the Nokia Lumia 830, and it confirms that the device supports Qi wireless charging.  The handset was rumoured to support both the Qi and PMA charging standards, but the specs does not confirm this extra element so far.
NPU reports, from their own sources, that the handset is expected to hit the market in the 1st week of November, and should cost $99 on contract.
See the specs at Microsoft here.