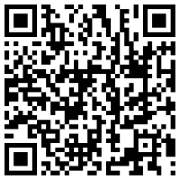 Speaker Timer is a timer for speaker ! you can create multiple session containing several parts. Each part is defined by a name, color, and lasting. Speaker Timer enables you to time your presentations to help you stay on track and give yourself enough time to go cover all your topics. The application tells you if you exceed or save time compared to your schedule.
Speaker Timer allows you to break down your time into multiple sections, so it's easy to tell how much time you have for your current topic before you have to move on to the next one.
Full list of features :
Possibility to move the item on the shot
Change the order of each part
Designate sections to help you stay on track and cover all your topics.
Choose whether the timer stops when the time ends, or track how much you've gone over.
Download Speaker Timer here or scan the QR code.