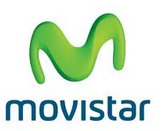 Its hard to believe, but some users on Spanish carrier Movistar have not received the NoDo update yet.
Now, according to Emilio, a Movistar Community Manager, the carrier will be jumping straight to Mango, and start rolling it out in October.
We have been told NoDo was somewhat of an embarrassment for Microsoft, which they hope to redeem with a smooth, "synchronized" roll-out of Mango. Lets hope they sweep up even the slower carriers in the wave.
Thanks Obi4d for the tip.