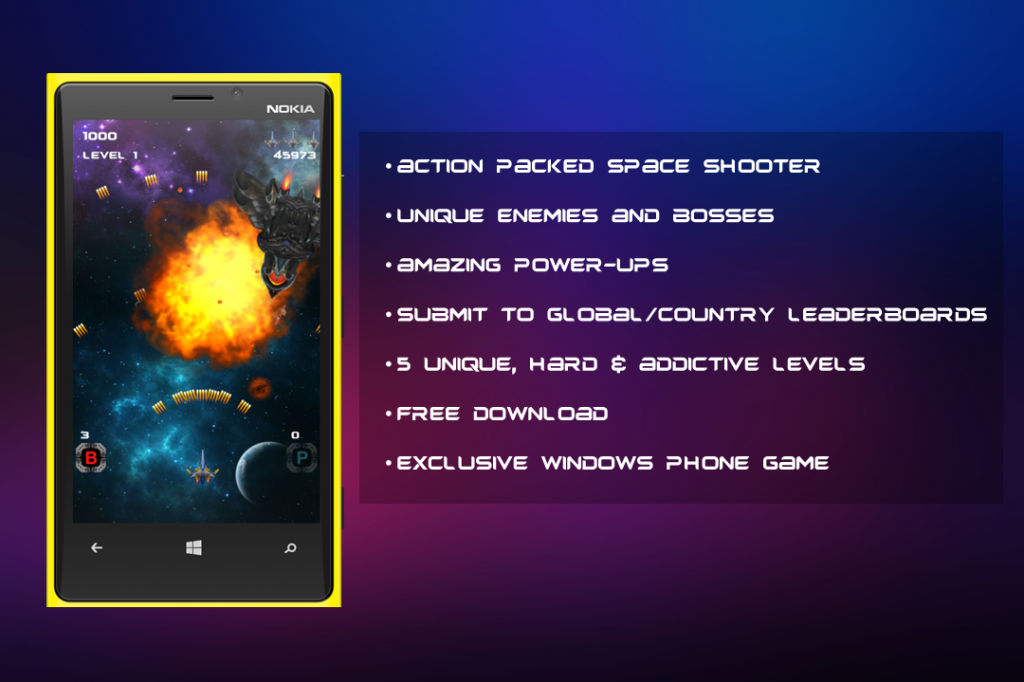 Space Shooter X is an action packed, highly challenging  and seriously addicting shoot'em  up game exclusive for Windows Phone 7.1 and Windows Phone 8.
Your mission is to fight against unique enemy ships and bosses, each equipped with specialized weapon and ability on your way to Sector X.  Your ship is upgradable  with several levels of lasers. spread bullets, homing missiles, torpedoes and more to make it more powerful.
What makes this game unique is the absent of shield as compare to other shooter games on the market.  One bullet hit and your ship is gone. However,  your ship will respawn if you haven't used up all 3 lives.
At the moment it contains 5 levels and more will be added in future updates. Users can submit their scores to the global leaderboard and his/her country leaderboard.
Download Link: Windows Phone Store
Free or Paid:
Free ad supported app with in-app purchase to remove ads and purchase power-ups, lives and bombs.  User can enjoy free ads game play as ads won't be displayed all the time.