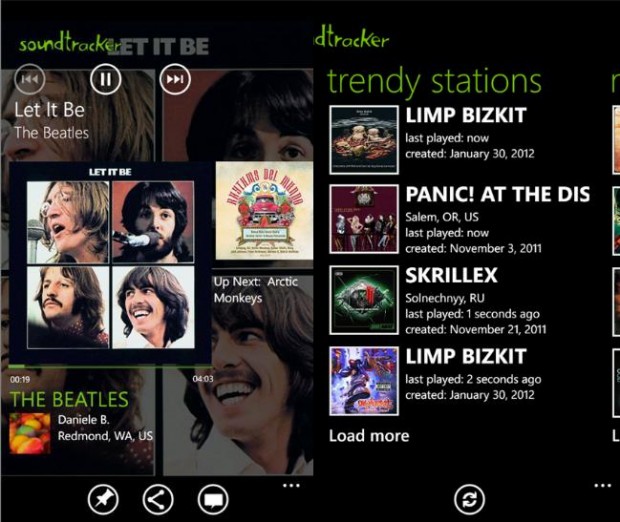 Soundtracker is an Internet Radio app that allows you to to create your own radio stations with access to largest music catalog on Internet radio with more than 11M songs. You can share songs with your friends, comment on them and more. The app got a major update today with much needed features such as background music.
v2.6 change log:
Performance improvements
Background music
Redesigned player
5M lyrics powered by musixmatch.com
9 languages
Concert information from your favorite artists powered by songkick.com
Artist Bios, Facebook, Twitter, My Space and Wikipedia pages
Buy Song on Zune
Live tiles
Log in on Soundtracker with Facebook and Twitter and Find your friends.
Play music in realtime with them and much much more!!
Download it here from the marketplace.