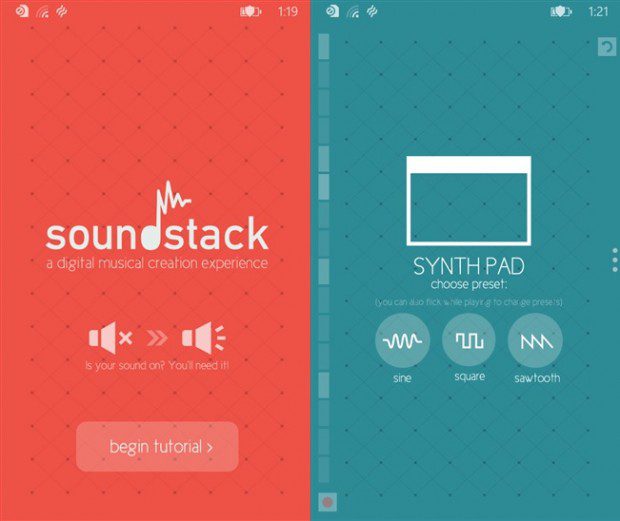 Sound Stack is a new app from Microsoft Garage project that allows you to create music on  your Windows Phone device. You can use this app to use your phone like a drumstick to hit virtual drums, use your finger to press and drag across our synth pad to create music and more. You can even use your surrounding environments with our chord camera to play beautiful chords.
Use all three to layer chords, rhythms, and melodies on top of one another to create loop-based compositions! Use basic settings to ensure every layer you play sounds amazing, or change the key and tempo to create something completely different.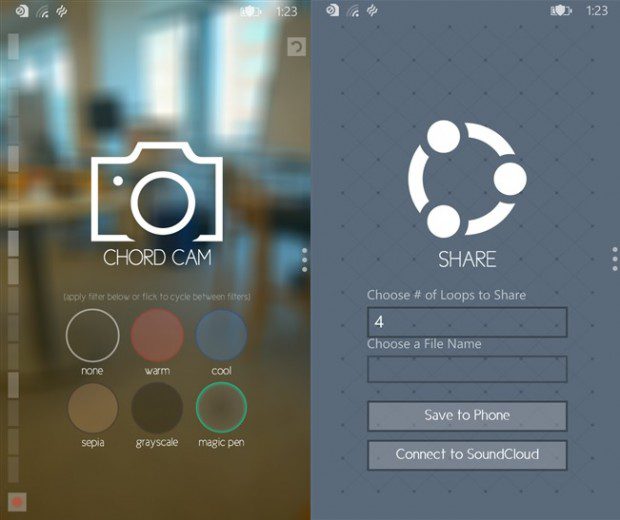 It is a simple app that is focused on both musicians and hobbyists. Once the music creation is done, you can save it to your phone or upload it to your SoundCloud account.
Download it here from Windows Phone Store for free.