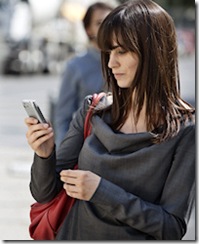 Sony Ericsson launches the Panel SDK in a drive to encourage developers to create content for the XPERIAâ"¢ X2. The eye-catching interface includes a new range of interactive Panels on the home screen offering business, fun and communication features. By providing unparalleled real estate and marketing visibility, the Panel interface makes the developer central to the user experience.
The Panel SDK includes a Panelizer which turns existing Flash, Java and Windows Mobile® applications into Panels for the XPERIA™ X2, and a native software development kit which allows developers to be the first to create panels for the Windows Mobile® 6.5 platform.
Using the Panelizer, developers are able to maximise the investments they have already made creating compelling applications. In just a couple of clicks and with no separate tool purchase, the Panelizer gives developers a low-cost way to turn their content into the unique Sony Ericsson Panel experience. Panels are then just one touch away from the consumer's home screen, allowing developers to truly shape the user's mobile entertainment experience.
Besides supporting Panels and native applications, the XPERIAâ"¢ X2 is also equipped with a Java Runtime that makes Java/Capuchin applications run as well integrated as native applications.
Applications accepted as panels will be made available on Sony Ericsson's market place, PlayNow™ arena, giving developers access to an even wider range of consumers using other Sony Ericsson handsets.  Developers from around the world also benefit from the 70% net revenue share offered by PlayNow™ arena, which is available in 18 countries.
"Putting developers' applications directly in front of consumers is a crucial focus for us," says Christopher David, Head of Developer and Partner Engagement at Sony Ericsson. "We created the Panel SDK to streamline the development process, minimising the time it takes to get applications directly to the consumer and providing developers with additional revenue opportunities."
How it works
Developers can submit their applications by following these simple steps:
Go to Sony Ericsson's Developer World website http://developer.sonyericsson.com
Download the Panel SDK and follow the short Panel SDK tutorial
Go to http://submit.sonyericsson.com and upload  'Panelized' applications
Within 30 days the submission approval process will be complete. Successful applications are automatically available for wider usage on PlayNowâ"¢ arena.