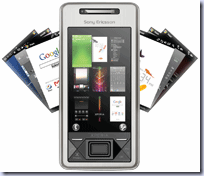 It seems Sony Ericsson has not quite given up on the Xperia.  In fact more recently they have been quite active in delivering updates, including new panels and even a new ROM.
Today they have released a new version of the Sony Ericsson Beta SDK for Windows Mobile® 6.1 which adds Xperia™ Panels with OpenGL ES support, allowing developers to incorporate a broad set of rendering, texture mapping, special effects and other powerful visualization functions. It also provides a graphics pipeline that allows free access to graphics hardware acceleration on the Xperia X1 phone through the Xperia Panel interface.
This version also ships with new sample code to help programmers get started on their development projects.
Read more and download the update from Sony Ericsson here.
Via Experiancers.com