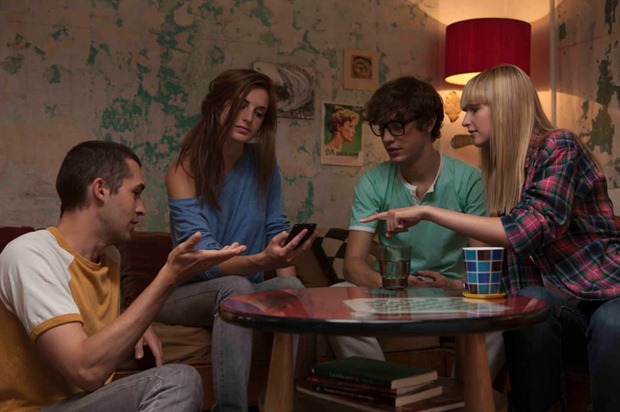 WPCentral noticed this picture, tweeted by SonyEricsson.nl, asking:
We are ready to go for interesting news next week … what do you think it could be?
Now Sony Ericsson has made it clear before that they are committed to Android, as recently as October 2011, when their CEO said "At this point I wouldn't feel comfortable investing in a platform that isn't as good as the one that we currently use. Therefore we have remained with Android, but I am quite curious about Windows Phone".
Maybe their curiosity got the better of them, because WPCentral noted the curious tile theme to the picture, and other commenters have noticed the 4 people in the picture are dressed in the Windows Phone colours, as can be seen in our our logo.
Maybe WPCentral is reaching quite a bit, but we are sure to find out pretty soon.