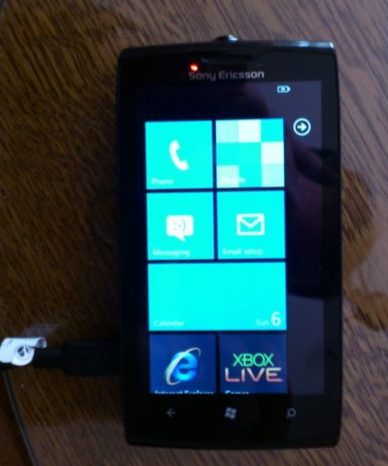 We have heard rumours on and off of Sony Ericsson (now only Sony) still being interested in making Windows Phone 7 handsets.
In the last hurrah for their previous efforts, the Sony Ericsson Windows Phone prototype which pops up every once in a while to stoke our hopes how now found its way to ebay, where bids so far have reached $405.
The seller is in Croatia, and the other photos we have seen so far have all been  in Eastern Europe also. On the other hand he only has feedback from one previous sale, so as usual interest bidders should be aware.
If you are interested in owning an extremely unique bit of Windows Phone memorabilia however the auction can be seen on ebay here.
Via Ubergizmo.
Thanks Arun for the tip.