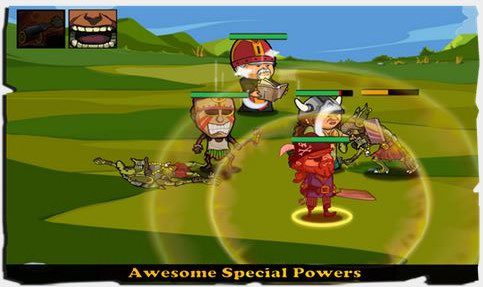 Song of Swords, an action-RPG game with unique drag-and-drop gameplay is now available for Windows Phone 8 devices. This game was awarded as "Indie Game of the year 2013, people choice award" in the NASSCOM. There are 24 levels in which you need to level-up your heroes, find new armors, weapons, and unlock devastating super powers.
Features:
• Languages: English, French, German, Spanish and Bahasa
• Easily command your heroes via simple touch commands.
• Customize your heroes via 20 unique skills
• Use your super powers wisely – launch comets on your enemies, stun them with poison clouds, unleash the mighty Thor lightning and turn them to dust…. And much more. !
• Over 50 unique items to collect and equip across a 20+ level campaign, with epic boss battles!
• Incredibly sharp animation and art designed specifically for cutting edge devices!
Download it here from Windows Phone Store for $0.99.