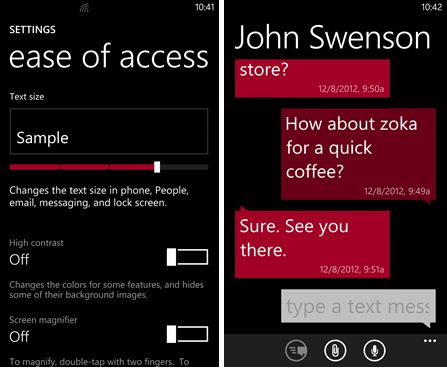 Windows Phone 8 brings in some new useful customization options and settings that will help us while using our smartphones. The official Windows blog listed some of those settings in WP8 which might be helpful for new users. I guess most of our site readers will be already aware of the following settings,
1. Tell callers you're tied up with a pre-written text
2. Create more memorable mailbox names
3. Can you read me now? (Ease of Access)
4. Switch up your lock screen icons
5. Add sizzle to your email signature
6. Button up the Internet Explorer address bar
7. Cut down on your contacts
8. Keep photos and videos safer
Read the above settings in detail from the link below.
Source: Windows Phone blog