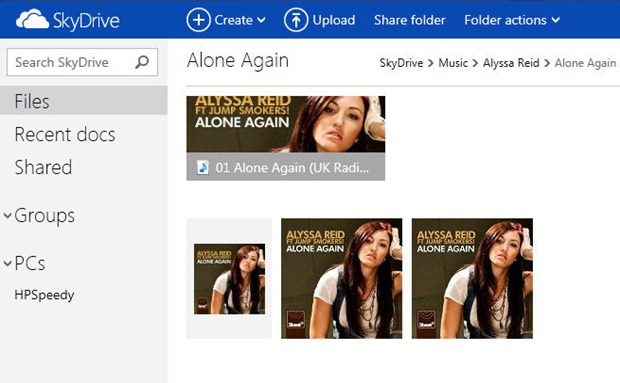 LiveSide.net reports that SkyDrive may be moving to prepare for the debut of the long-awaited Xbox Music service, with the web service now automatically adding album art in the form of a large and small thumbnail images to music folders.
The new feature seems to be available to everyone, and may be a prelude to the long-rumoured ability to steam music stored as a locker in SkyDrive.
Read more about the rumoured Xbox Music service here.