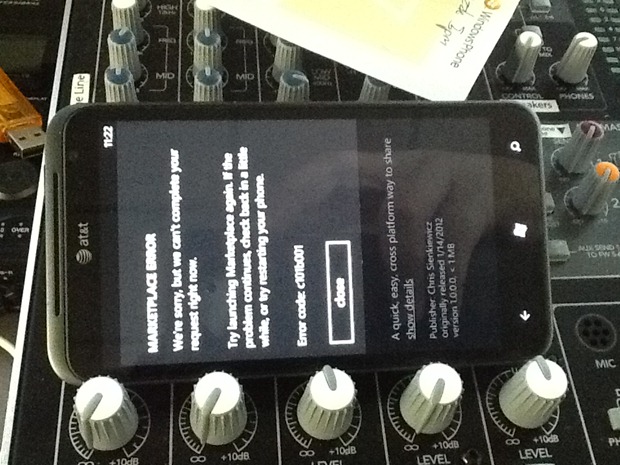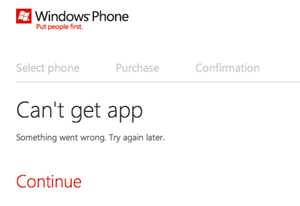 It seems Marketplace is steadily gaining a reputation for not being the most stable platform at Microsoft.
Many users are complaining on Microsoft's Answer site that they are unable to download music and apps from Marketplace, and the first report is from the 13th of January, with users complaining of a c101b001 error.
The issue appears to be affecting multiple geographies and many devices.
There does however appear to be an odd solution – deleting an app and restarting the phone seems to be sorting the issue for some.
Are any of our readers having this issue and does the solution work? Let us know below.
Thanks David for the screen shots and tip.