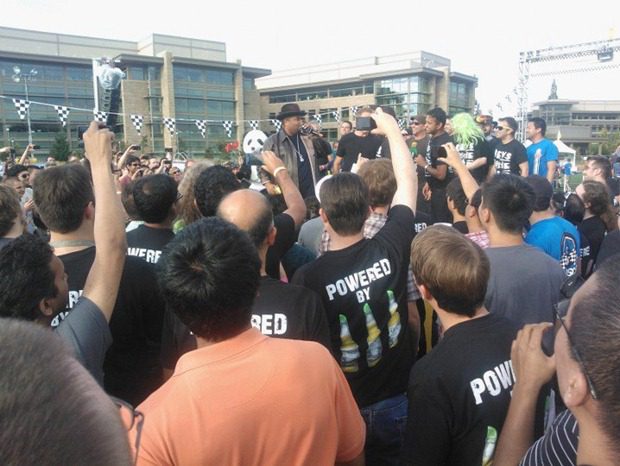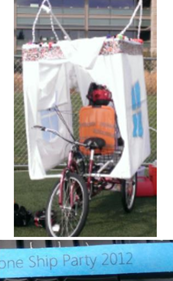 If there was any doubt that Windows Phone 8 is indeed finished, the appearance of pictures of the Windows Phone 8 ship party should lay them all to rest.
Not quite as spectacular as the Windows Phone 7  ship party, which made headlines for symbolically burying RIM, the party still featured Sir Mix-A-Lot, Gangnam Style dancing and lots of beer.
It is of note that last year's party was on August 6th, with WP7 Mango handsets shipping in early November, possibly adding some evidence to the rumour that the OS is somewhat late, as there appears to be very little time between finishing the OS and the phones running it hitting the market.
See more more pictures after the break.
If our readers have any more pictures of the party, please drop us a link.
Via WPSauce.com