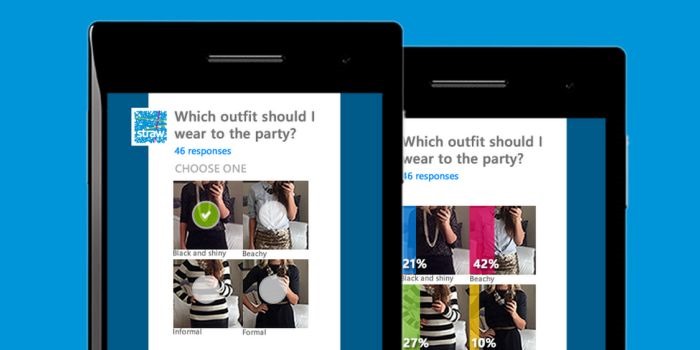 Social polling service Straw has just released a Windows Phone beta into the store.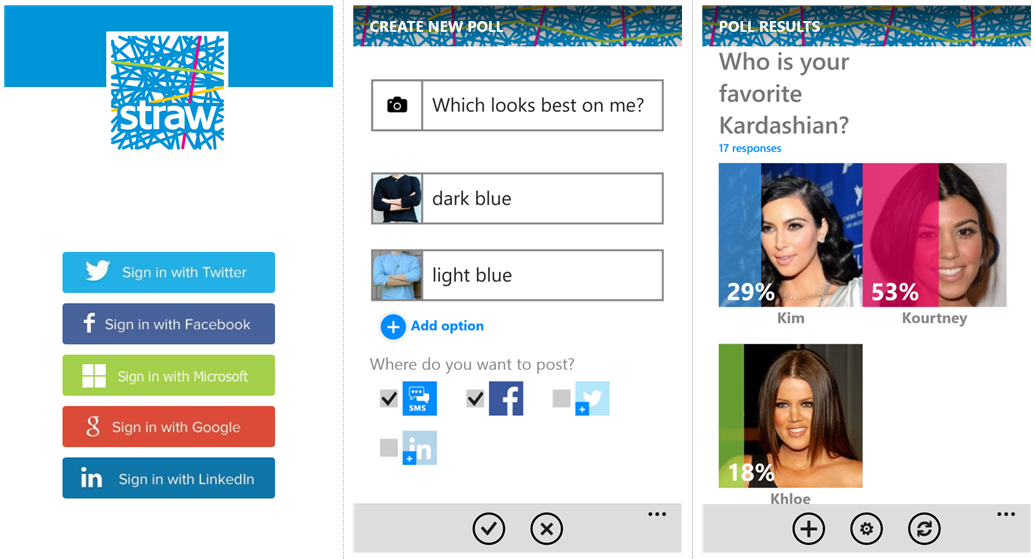 The service is designed to present interactive straw polls to your facebook and twitter friends and followers and besides offering a web presence the team are also working on iOS, Android and Windows Phone apps.
The early presence of a Windows Phone version is likely linked to the fact that the team are mostly Microsoft alumni. Read more about the team and service here.
The beta of the Windows Phone app can be found in the Windows Phone Store here.