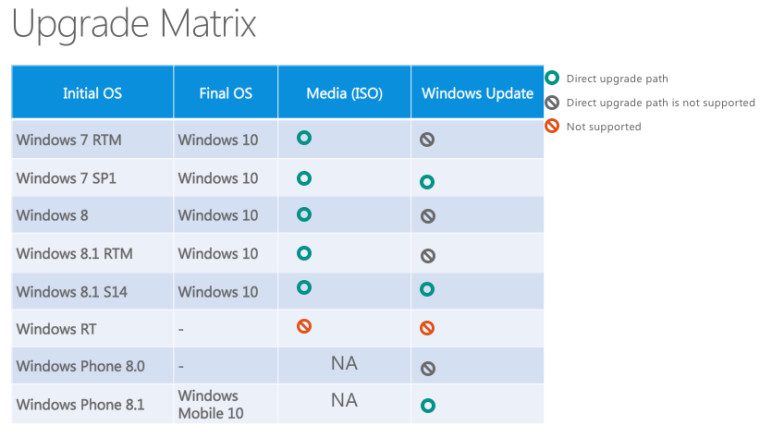 Our regular readers will know we love making these posts, and of course Microsoft loves giving us the opportunity.
So far we have seen numerous names for the the next version of Microsoft's mobile OS, including Windows Phone 10, Windows 10 Mobile or simply Windows 10.
Now, according to their upgrade matrix (above), the latest name appears to be Windows Mobile 10 (A name we at W M Poweruser.com are of course very happy with).
Now, lets see what new name Microsoft comes up with next week….
Thanks Aji for the tip.